Life can be unpredictable. Turn to the dealership that cares.
Since Feldman Kia's inception, it's been our mission to be a dealership that keeps our customers needs first - to be a dealership that cares. Why? Because caring matters to us. There are lots of uncertainties in life, and when your life is impacted by these uncertainties, so is ours.
COVID-19 Assistance & Programs
Yes, we are open during COVID-19.
Under the newly revised executive order, as of April 10th, 2020, Feldman Chevrolet can now execute the purchase or lease of vehicles through remote delivery to your home or office!
Although our showrooms must remain closed, our virtual showrooms are open and our sales teams are available to answer questions, provide pricing information, value your trade-in vehicles, and even walk you through the virtual purchasing process for your current or future vehicle needs. Your safety is our #1 concern and will continue to follow CDC and State of Michigan guidelines. 
We're taking the following precations to keep you safe throughout the duration of the COVID-19 Pandemic. This is done primarily through physical distancing:
All staff members are encouraged to wear rubber gloves, especially: Service Writers, Cashiers, Car Porters and Technicians
Service Technicians change gloves with every vehicle they work on
Phones and workspaces wiped clean every four hours
Use gloves when entering customer vehicles for any reason
Steering wheel and seat covers used during vehicle appraisal and Service work
Use wipes and wipe out car rentals after each customer use
Employees are told to stay home if they are sick
Meetings and co-worker outings prohibited
Magazines and public meeting materials removed from common areas
Hourly wipe down of vending machines
Children's play area toys removed
Social precautions are also in place:
Wash hands every two hours
Try not to touch your face with your hands
Cough into your elbow
Maintain 6-feet distance from other people
Say "Welcome" and politely nod instead of shaking hands with customers
New Concierge Service is available for Sales and Service
Sales Department Concierge:
Browse online, contact us for an at home test drive
We bring the vehicle to you
Paperwork can be completed online or over the phone to complete the purchase
Vehicle disinfected prior to delivery at customer request
Service Department Concierge:
Appointment made online or over the phone
We pick the vehicle up, service it, and return it
Vehicle disinfected prior to drop-off at customer request
Customer can pay securely via our text bill pay option
"Stay Home, Stay Safe" FAQs 
• Can we sell/contract/register a vehicle? 
YES - Showrooms are closed to in-person traffic but we can conduct sales transactions by internet or phone with remote delivery to your home or office!
• Can a guest purchase their vehicle 100% online, sign contracts and have the vehicle delivered gratis once the "Stay Home, Stay Safe" executive order has been lifted? 
YES.
• Can we structure lease/purchase proposals & quotes for potential clients? 
YES - With the appropriate information, we can provide accurate lease or purchase proposals.
• Can we accept deposits and hold a vehicle? 
YES - We are currently taking refundable deposits
• Can we submit credit applications for preliminary approval?  
YES - We can secure a lender approval for lease or purchase that is good for 30 days.
• When will a sales professional be available to contact? 
YES - Our Sales Team is available Monday - Friday from 9am to 6pm 
To assist those impacted, we are providing flexible financing options, including the following reassurance offer: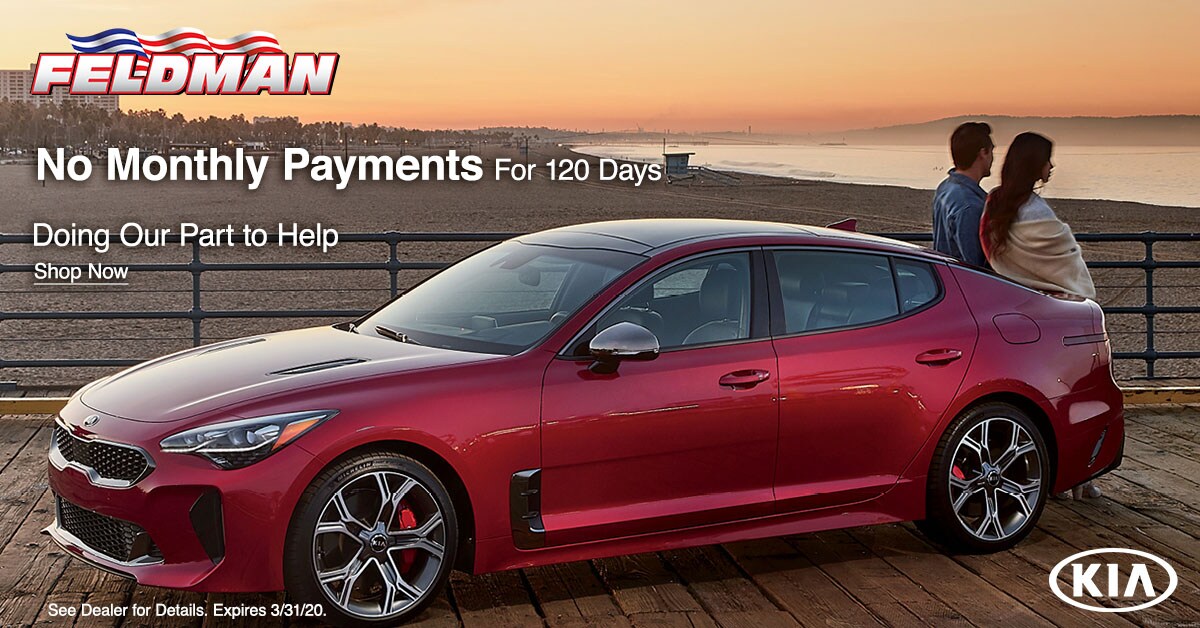 If you have questions for us directly, please reach out to the following numbers:
Sales: (844) 884-4052
Service: (248) 939-5400
Parts: (248) 636-4491