A LARGE SELECTION OF KIA VEHICLES

Offering the largest inventory of new, used and Kia Certified pre-owned vehicles, guaranteed credit approval, Saturday hours, and our price protection guarantee, it's never been easier to get the perfect ride you're looking for. 
Click here to view our entire KIA model lineup
.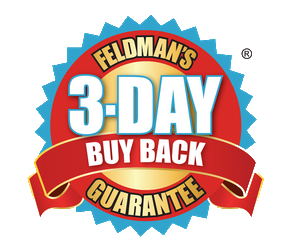 3-Day Buy Back Guarantee
With the Feldman 3-Day Buy Back® Guarantee
you can return any car for any reason within
3 days or 150 miles. Love it or bring it back-
no purchase necessary and no questions asked.
The Feldman 3-Day Buy Back Guarantee applies only to qualifying used vehicles. New vehicles do not qualify for this program. Certain used vehicles may not qualify for this program as determined by the dealership due to their mechanical or structural condition. Complete details regarding the Feldman 3-Day Buy Back Guarantee and qualifying vehicles may be found prior to sale at dealership locations. Some additional exclusions may apply. Please ask a salesperson for details.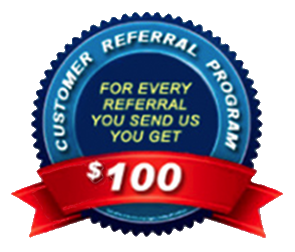 Quality Service
The Feldman Advantage extends beyond the sale
with genuine Kia Service technicians that can handle
all your vehicle repair and maintenance needs.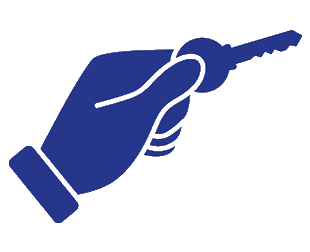 Large Inventory
Browse our huge new and used inventory, request
a quick quote or visit one of our showrooms today
and discover the Feldman Advantage.

Auto Deductible Reimbursement 
Pays up to $500 per loss when claim is filed and paid with primary insurance carrier. Loss means an event for which the auto insurance company has approved & paid a claim which exceeds the Covered Auto Deductible for a Collision claim only. Coverage is effective upon date of enrollment and will continue for (2) two years. Covers all vehicles on Your Master Auto Policy. If you suffer a loss during the Coverage Period which is covered by Your Auto Policy, you may be entitled to reimbursement of the Coverage Auto Deductible. Reimbursement will be equal to the Coverage Auto Deductible on the Auto Policy, up to $500 per Loss (see Collision Manager for qualifying details).
The Auto Deductible Reimbursement Does Not Cover The Following:
If the claim under the Auto Policy has been denied. 

If the auto insurance company has waived the Covered Auto Deductible. 

If the Claim on the Auto Policy does not exceed the Covered Auto Deductible. 

Resulting from an kind of dishonest, fraudulent or criminal act, or illegal activity by You. 

If member does not return vehicle to a Feldman Automotive Group location for repairs. 
How to Redeem Benefit:
Call Feldman Automotive Group at your selling Dealer to schedule an appointment to have your vehicle repaired. You must report the claim within ninety (90) days of the Loss or as soon as reasonable possible. The following required items, must be sent to the Administrator at Feldman Automotive Group and be postmarked within one-hundred and eighty (180) days of Loss or as soon as reasonably possible:
A fully completed Reimbursement Form obtained from Feldman Automotive Group. 

A copy of the Auto Policy, showing the vehicle is insured. 

A copy of the Auto Policy claim from the auto insurance company showing payment of the Loss, with the amount paid and the Covered Auto Deductible of the Auto Policy. 

Any other documents that the Administrator may reasonably request to validate a reimbursement.